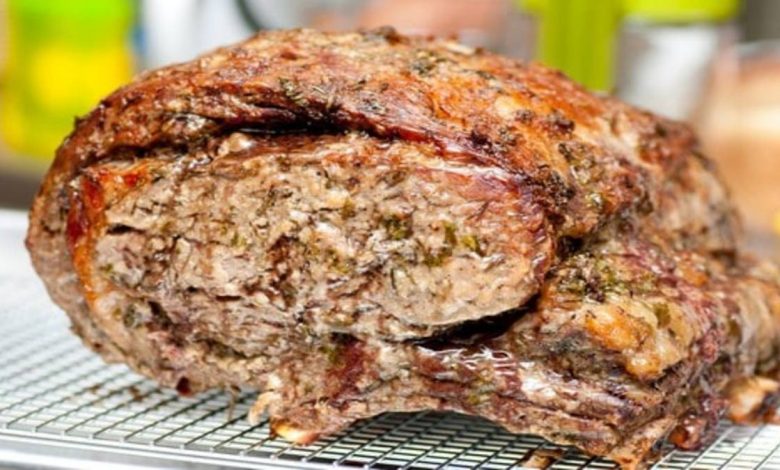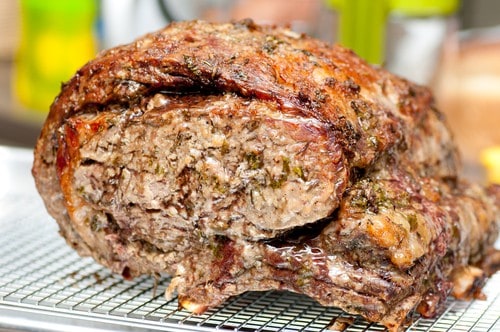 What's better than a juicy, tender standing rib roast? A completely keto standing rib roast. This post will walk you through how to make the perfect keto-friendly meal for your family and friends!
Benefits of Rib Roasts
If you're keto, fat is your friend. Rib roasts are full of it. They also provide high levels of protein with very few carbs. You will also tap into some great nutrients like zinc, selenium, and B vitamins, all of which are important for proper cell function and digestion.
Where should I buy my roast?
Your first step is to find a keto-friendly beef source. Some of your main keto considerations should be the fat content and the cut. When I'm doing keto, I go for ribs or another fatty cut. At Costco, you can get organic rib roasts that are perfect to cook keto style! You'll want to make sure your roast has at least 2 inches of the visible fat cap on it. This will help keep it moist during its keto cooking time in the oven.
Other Signs of a Good Roast
To ensure that your roast comes out perfect every time check for these things:
It's heavy for its size. This is a good indicator of marbling and flavor.
The roast has a nice, even red color with no blemishes.
There is a thick layer of fat on top.
It smells beefy and not too metallic.
How do I cook my keto roast?
Now that you've got your keto roast, it's time to cook it! Preheat your oven to 350 degrees F and place the roast and other ingredients over top in a roasting pan on the middle rack. I like to cook my keto rib roast for about 2 hours, or until it reaches an internal temperature of 125 degrees F (medium-rare). If you're cooking a larger roast, you may need to cook it for longer.
After keto cooking, let your keto roast sit for about 20 minutes before you cut into it to let the juices redistribute. To ensure that your meat is tender, slice across the grain of the roast. Top with some butter and serve! Enjoy!
Keto Standing Rib Roast
Ingredients
4

onions

large, sliced thin

3/4

cup

crushed garlic

1.5

cup

gluten free soy sauce

1

cup

lakanto gold

1.15

pound

standing rib roast
Instructions
Preheat the oven to 350 degrees.

Place the roast in a roasting pan.

Place the bone side down.

Mix the soy sauce, lakanto, and garlic together.

Pour this mixture on the roast.

Put the onions on and around the roast.

Bake this uncovered in the oven for two hours.

Using a digital thermometer cook till 125 for medium rare, and 130 for medium.

Take out of the oven and let it stand for 20 minutes.

Place the roast rib side down to carve.
Nutrition
Serving:
3
ounces cooked
Calories:
346
kcal
Carbohydrates:
35
g
Protein:
15
g
Fat:
18
g
Saturated Fat:
7
g
Polyunsaturated Fat:
1
g
Monounsaturated Fat:
8
g
Cholesterol:
39
mg
Sodium:
2463
mg
Potassium:
369
mg
Fiber:
2
g
Sugar:
23
g
Vitamin A:
2
IU
Vitamin C:
8
mg
Calcium:
49
mg
Iron:
2
mg