Health
Trending
Best One To One Gluten Free Flours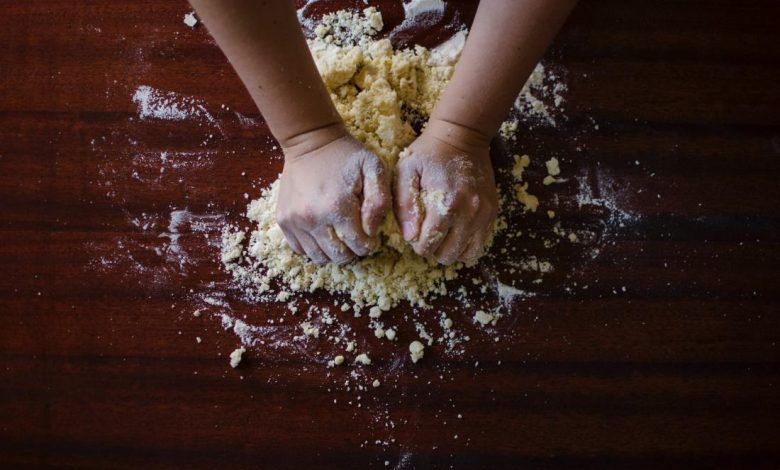 The Best One-to-One Gluten-Free Flour

Flours you can use straight out of the bag, no kitchen chemistry required
In trying to find the easiest ways to prepare gluten-free food, you will find yourself staring at long, carefully curated lists of gluten-free flours, complete with suggested uses and reminders to add gum for elasticity. However, if baking falls outside of your hobbies, this can be at best intimidating and, at worst, utterly useless.
For those who want to just grab a bag out of the cupboard and probably end up with decent gluten-free pancakes, there are one-to-one flour replacements. Here's a brief explanation about one-to-one gluten-free flour, and a quick list of some of the best one-to-one replacements available.
What is a One-to-One Flour Replacement?
Gluten is the protein in flour, rye, and barley that, when used in flour, gives baked goods the ability to rise, roll, or otherwise be elastic. Because gluten is integral to the baking process, it can be hard to replicate wheat-based flour with gluten-free alternatives. The best solution to date is to create mixtures of different types of gluten-free flours and then add some other ingredient (usually xanthan gum) for the necessary elasticity.
Creating the correct balance of different types of gluten-free flours with both each other and xanthan gum can be demanding and time-consuming. Recently, in response to this consumer concern, manufacturers have started creating one-to-one replacement flour mixtures. These flours are a premixed balance of all the necessary ingredients, including gum, to create decent baked goods such as muffins, bread, and the like.
If you use one-to-one flour, you won't need to do any kitchen chemistry to get something edible. A caveat, however, is that not all of these flours are best for all types of baking. Some flour mixtures will be inclined to have a nutty, earthy, or even sweet taste depending on the blends, so some people find that they prefer different flours for bread versus cookies or pancakes. Any flours that perform particularly well for a specific baking item are noted below.
Using One-to-One Gluten-Free Flours
Most if not all of these flours will claim that you can straight up substitute them for wheat flour in any recipe. That's not always the case. Any flour with coconut in it, for example, will tend to absorb more moisture than typical wheat flour. If you use the full amount called for in a recipe, your batter will end up extremely dry. With this in mind, consider using a bit less of these substitute flours in your recipe to start with. It's much easier to add more flour a little at a time than it is to try and discover the best way to add moisture back.
A final note of caution: while all of the flours on this list already contain xanthan gum, not all gluten-free flour mixtures do. Be sure to check the ingredients list; it needs to include some form of gum to be a flour you can use straight out of the bag.
Bob's Red Mill is already a big name in the grain game, so it should come as no surprise that they provide one of the best all-around gluten-free flours. This flour performs well in multiple kitchen tasks, including basics like pancakes and cookies. It even works well for fried chicken! As a trusted source of excellent grains (check out their gluten-free oats!), Bob's Red Mill is an easy first choice.
While on the more expensive side, King Arthur has a lot of history and expertise in flour and baking. In fact, the higher cost is the only thing that makes this flour a runner-up because it easily performs as well as Bob's Red Mill in the kitchen. If you're brand loyal and don't mind paying a little extra, this might be a fit for you.
Krusteaz baking mixes have been an affordable, glutinous staple in many homes for decades, so it's great to see them step into the gluten-free flour ring. Definitely the most affordable on this list, Krusteaz's gluten-free offering is uncomplicated and unflappable, working well in all the basic baking tasks you could ask of it. This bargain flour also boasts the fact that it has no odd aftertaste, something that can make other gluten-free flours less desirable.
gfJules is a gem of a find was created by a gluten-free baker and blogger to fit the needs she was experiencing in her kitchen and, as a bonus, it's nut-free. For those with a nut allergen, this can be a particularly helpful find in a gluten-free world that often uses nut flours to add moisture into baked goods. This flour works particularly well for bread, cookies, and thickening sauces.
If you need a dairy- and gluten-free option, Better Batter is your pick. Another good all-around flour, this one performs well across a variety of cooking tasks. A great way to get this flour for less is to follow their Facebook page for sales or to consider shopping their website directly for factory seconds.
Cup 4 Cup Multipurpose Flout Gluten-Free came highly recommended across multiple sources, particularly for biscuits and muffins. Conveniently available online, Cup 4 Cup is a steady performer for those who like their bready breakfast foods or miss biscuits and gravy.
Pamela's seems to be another all-around workhorse for your kitchen needs, and it has the bonus of being carried by Whole Foods. While there aren't Whole Foods stores on every corner, they are often more readily accessible than other sources of gluten-free foods and don't require the fuss and bother of ordering online.
There is a good market for gluten-free flours, and the list of products available for one-to-one substitution seems to grow by the week. Even better, as these products are more readily available, all sorts of gluten-free ready-made mixes (pancake mix, for example) continue to improve. For those who want their gluten-free food prep to stay as simple as possible, one-to-one flours are the road to the future.
Sources:
https://thereislifeafterwheat.com/2016/10/top-5-gluten-free-flour-mixes/
https://www.foodnetwork.com/healthy/packages/healthy-every-week/healthy-tips/best-gluten-free-flours