Health
Trending
Online Sources for Gluten-Free Recipes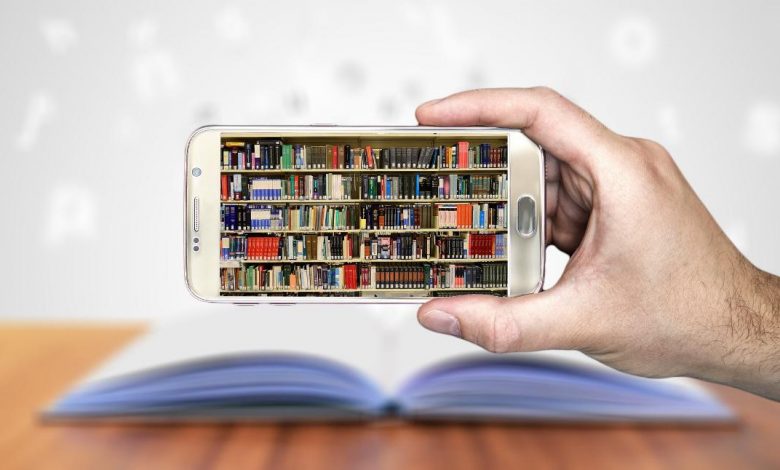 Gluten-Free Recipes for Every Time of Day

Build a collection of go-to gluten-free recipes that everyone will love
Being new to eating a gluten-free diet means many things are shifting. The foods you buy, how you shop, and where you eat out are all going to change. One of the more disorienting changes is realizing that the recipes you view as reliable fall-backs are no longer within your diet plan.
Cooking, baking, and preparing food are keystones to the way we live our lives. Cultures have distinct styles of cooking and ways of eating that help define cultural identity. Families treasure recipes over generations, tweaking as they go or carefully preserving the way great-grandmother made her rolls.
Meals are often a gathering place for busy modern families who otherwise miss the chance to speak in-depth, or for friends to stop for a minute and catch up.
Changing recipes known since childhood or more recently learned but equally loved to be gluten-free is a difficult and, sometimes, frustrating process. Some foods will simply never be the same without gluten, regardless of how many iterations you try.
Emotional attachment to food is hard enough, but those tried-and-true recipes also do a lot of heavy lifting when it comes to the mental work of planning meals. A stable of reliable recipes allows you to grocery shop more easily or throw together quick snacks to serve an unexpected guest. If you have children, you know which foods you can serve them without hearing rounds of complaints, and even which ones might draw cheers.
Rebuilding a set of recipes that you trust to taste good and come together well can take time, and the amount of gluten-free recipes available on the web is truly overwhelming. To help you break it down, here are some of the best gluten-free recipe collections we could find.
Collections are a great way to start because they keep numerous recipes listed in one place, so you can avoid having to bookmark individual pages for each dish that looks delicious. These particular recipes are also separated by meal type—breakfast, lunch, dinner, and dessert—to further simplify this recipe search process.
We made sure to get each collection from a different source. The gluten-free community is widespread; the more places you check for recipes, the more likely you are to find the new classics for you and your family.
Breakfast
Sure, a gluten-free breakfast can be as easy as a bowl of cereal or yogurt with fresh fruit, but sometimes a muffin or a crepe sounds better. And everyone knows the days when there is no time to even sit for a bowl of cereal, so there needs to be something you can grab and dash.
That's why the best breakfast recipe collection you can start with is from Greatist.com. When they say you won't believe these easy recipes are gluten-free, they're right!
The collection starts by striking straight at the heart of a portable breakfast with gluten-free scones and muffins. Further down, there are options for those Sunday morning waffle breakfasts or Friday night breakfast-for-dinner pancakes.
If breakfast bowls are more your cup of tea, this collection doesn't disappoint, and a breakfast recipe roundup wouldn't be complete without grab-and-go staples like breakfast bars or offerings for a breakfast brunch like quiche or casserole.
Recipes range from the savory (spinach crepes sound amazing) to ones that will leave you wondering if the pancakes are breakfast or dessert (though if you ask us, peanut butter cups for breakfast sounds perfect). Check their amazing offerings out here.
Lunch
Lunch is probably the most overlooked meal of the day. Few people have time to think about it, and fewer have the opportunity to savor it.
Eating a gluten-free diet means that you do need to think ahead, however. You might as well find some recipes that will simplify that for you.
If the person going gluten-free in your life is a child, lunch at school will now be a bigger headache than ever before. It can be particularly difficult if the lunches provided so far have left your child tempted to beg the kid sitting next to them to share their Oreos.
Fortunately, momables.com saw this coming and decided to tackle the issue by providing seven basic, kid-friendly, gluten-free lunch ideas that can be mixed and matched to keep things interesting. Check out their recipe collection here to see gluten-free bread recipes, breadless lunch entree ideas, and delicious sides to help keep your child healthy and happy.
Adult eaters may be more adventurous than children, but that's all the more reason to gather gluten-free lunch ideas to keep things interesting. Nobody wants to have a work lunch that's just carrot sticks and gluten-free hummus forever.
Eatingwell.com to the rescue with packed-lunch friendly recipes from tantalizing wraps to fun takes on salad to homemade, microwavable jarred soups; they have what you need here.
Dinner
Dinner is the meal that brings families or friends to the table to catch up and spend time together. If one person needs to eat gluten-free, it is ideal to find gluten-free recipes everyone enjoys; both to simplify meal prep and to prevent anyone from feeling left out.
Of course, dinner is also the time for soccer practice and running to the bank, so time-intensive gluten-free meals can be seriously out of the question. Recipe blogger Iowa Girl Eats gets that, so we recommend her collection of 20-minute gluten-free recipes as a cornerstone for daily dinner prep. Whether you prefer pasta, chicken, hamburger, or zoodles, she's got you covered here.
One recipe that's an American staple and can seem truly out of reach when you go gluten-free is fried chicken. That's why this one single recipe from Fearless Dining is sneaking in here—everyone should be able to eat fried chicken. Check out the gluten-free way to make this delicious comfort food here.
Dessert
Eating dessert from time to time is good for the soul, and going gluten-free is not a reason to stop enjoying a reasonable amount of sweets. Barefeetinthekitchen.com gets that.
This dessert recipe collection is more like an entire dessert cookbook entirely online. Divided into sections for dessert bars, cakes, cookies, candies, and more, this easy-to-use list of links will meet any sweet tooth or bake sale need you have.
Build a Gluten-Free Recipe Book
Instead of purchasing a myriad of gluten-free recipe books that you only ever use two recipes out of, start with these collections and build your own cookbook. Whether you pin, bookmark, or print and keep the recipes in a binder, recipes you know that you and those you care for will love are an invaluable resource as you strive to stay gluten-free.
Sources:
https://barefeetinthekitchen.com/gluten-free-dessert-recipes/
https://greatist.com/eat/gluten-free-breakfast-recipes
https://www.momables.com/7-gluten-free-lunch-ideas-for-school/
https://www.eatingwell.com/gallery/12325/gluten-free-lunch-ideas-for-work/
https://www.fearlessdining.com/gluten-free-fried-chicken-recipe/